About the Log Cabin School Project:
In 1908 a log schoolhouse was built at Log Cabin, about 17 miles west of "The Forks" on Road 74E. Stewart C. Case was one of the teachers for many years. The school building is still at the original location. An addition was built later to provide for residential use. Bonnie Campbell & family have owned the property since the early 1980's.  The school building is where people met for school classes, church services and Sunday school.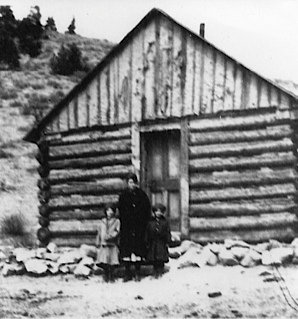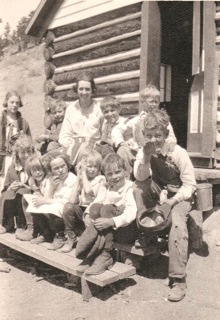 As part of the Historic Sites & Signage project, a sign was created for the Historic Site Log Cabin School (PDF).