The Mt. Margaret Trail System
By Margie Caswell
History of the Trails
In 1902 Theodore Roosevelt established the Medicine Bow National Forest west of the lakes.  President Wilson extended National Forest to the east.
In 1923 State Game and Fish Director R. G. Parvin bought fish from lakes owned by Myron Akin.
In 1926 Parvin Lake was built and named after R.G. Parvin.
In 1926 Margaret Goldsborough purchased a ranch for her daughter Mildred Brown Cusack as a wedding present.  Since 1988 this ranch has been called the Maxwell Ranch.  I assume Mt. Margaret is named after Margaret Goldsborough as Mt. Margaret is in view from the ranch below.
In 1948 the Storage and Irrigation Company bought all of the lakes and sold to the Game and Fish: West, Dowdy, and Bellaire Lakes plus the Elkhorn Ditch.
The Mt. Margaret Trail
The trail starts at 8,093' and ends at Mt. Margaret at 7,957.'  Yes, you go downhill to climb this mountain!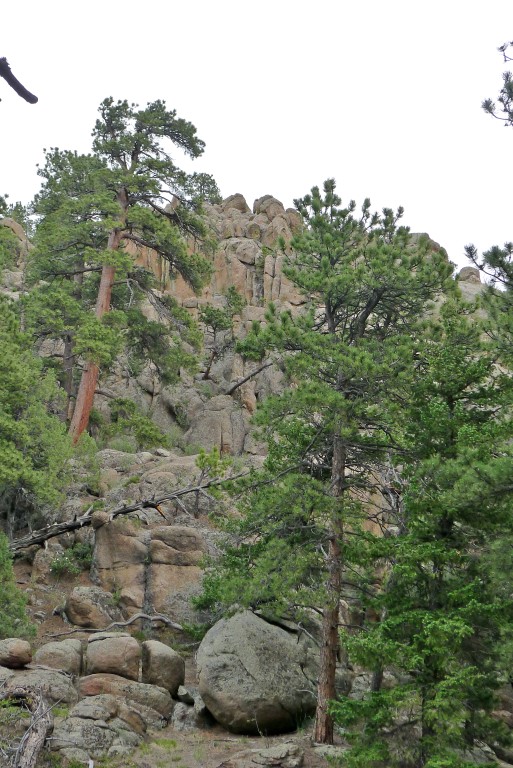 Long-time hikers and riders on the Mt. Margaret Trails will need to learn not only a new route, but a new ending point!  Yes, that means all these years the location of Mt. Margaret has been misidentified!  Recent surveys and GPS technology helped identify these changes.
Soon after you go through the green gate at the newly modernized Mt. Margaret Trailhead, you will head west and then north on the new contouring trail.  (DO NOT go straight ahead north down into the meadow on the former trail as the USFS has rerouted the trail above marshy meadows.)  The trail descends to cross the South Lone Pine Creek using two newly built choices: a hardened crossing for horses and mountain bikes or a bridge.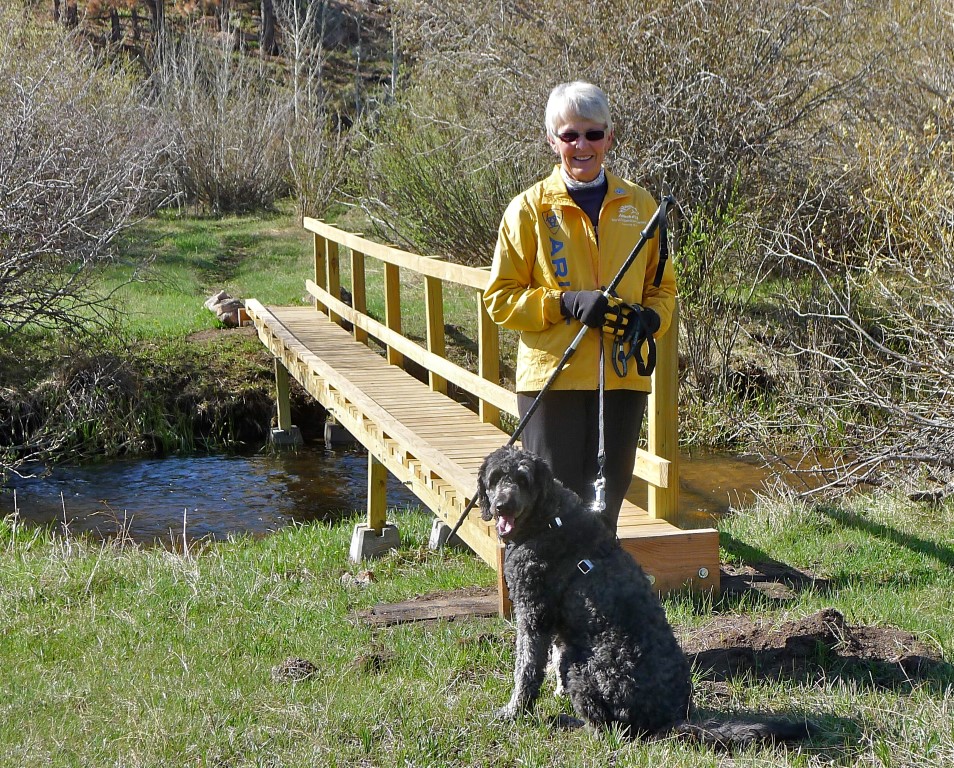 The new trail continues northwest up the hill until it connects with the long-time Mt. Margaret Trail, about 1.25 miles from the trailhead.  Now the trail is the same as in the past. The trail continues through a new green gate, and then curves right and down through meadows to the "5 Points" intersection. (N40"48.275' W105" 32.309') East Dowdy Trail will go to the left.  Frog Pond Trail will be two of the points (one end replaces the named Loop A), but stay northeast on the identified Mt. Margaret Trail.
In about 1.5 miles further, beyond the swampy area with a pond and cross-buck fence, the trails divide.  The Divide Trail (#979-1) (N40"48.527' W105" 31.734') will take off to what we old timers would have called the Mt. Margaret Trail.  That rock outcropping that never quite looked like a mountain, is not Mt. Margaret after all!  Instead take the left turn on the identified Mt. Margaret Trail.  The trail goes north and west for a mile, ending near the summit of the correctly identified Mt. Margaret.  The old sign has been moved to this location. With a bit of scrambling you can get on top for a great view. N40"49.01' W105"31.738.'