Page note: RFHS began collecting obituaries in 2014. This is not a complete list. For questions, please contact info@redfeatherhistoricalsociety.org. Obituary notices listed below are in chronological order beginning in 2014. The most recent notices are listed at the end of the page.
---
Dave Doft
(July 21, 1943 – Sept 17, 2019)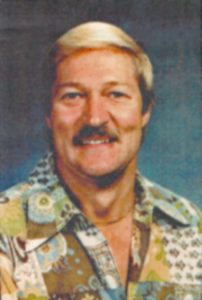 David Lawrence Doft slipped into the open air on July 21, 1943. The first son of Carl Doft and Evelyn Doft (Enos), David spent his first years on a small family farm near the tiny hamlet of Henriette, MN. There he was joined by a brother, Rod, and two sisters, Karen and Donna. Rural living was tough on the family and when David was in 3rd grade they relocated to a home in Pine City, MN.
Growing up in a small town, David became enthralled with the game of baseball. He and his brother Rod played every chance they got, often till dark. He became a gifted shortstop and eventually tried out professionally. His small, late-blooming body wouldn't carry him to the next level though.
Dave graduated from Pine City High School in 1961 and enrolled in Bethel College. He had trouble making enough money to pay for school so he enlisted in the Marine Corps shortly thereafter. In the Marines, his body, mind, and friendships grew dramatically. He worked diligently and for long hours in his role as the chief company supply officer.
While home on leave Dave met a beautiful young teacher named Virginia Vagle. He was smitten and spent as much time as possible dating her, but his military service got in the way. His unit was transferred to Vietnam where he continued his hard work. He had some close calls there but was mostly "in the rear with the gear." Thankfully he returned safely to his new love. They married, and in a year, Anthony Alan Doft was born.
Dave enrolled at Bemidji State University and graduated cum laude with honor and distinction with majors in psychology and philosophy, and a minor in sociology. Upon graduating Dave pursued a career in social work. His first jobs were in Michigan and Bemidji but after a couple of years, the new family moved to St. Peter, Minnesota to stay. There Dave used his gifts of boundless energy and care to touch the lives of students across southern Minnesota: Le Center, Nicollet, Cleveland, and St. Peter.
Eventually, he was able to focus all of his efforts on St. Peter High School. There his leadership skills blossomed. Under his guidance St. Peter won a state-wide competition "The North Star Challenge" which emphasized drug-free activities. The next year the Vikings sponsored the same contest and St. Peter won by an even larger margin. The celebrations put on at SPHS by those pro teams were epic…and completely drug/free!
After nearly three decades of touching the lives of young people, especially his son Tony and Tony's foster brothers Ken Humphrey, Tom Ellis, and Todd Nelson, Dave retired. At his retirement party, the school board chairwoman remarked, " Dave was the most beloved person to walk the halls of St. Peter High School."
Shortly after retirement Dave and Ginny relocated to Red Feather lakes, Colorado to be closer to Tony and his wife Julia and their grandchildren Macy and Savannah. There he relished in the beauty of the mountains, golfed, played tennis, and hiked frequently. He spoiled his grandchildren, played with them at every opportunity, and they adored him for it. As his years of physical activity caught up to his body, Dave began to work even harder on sharpening his mind. He read voraciously and loved to contribute to his book club. His beliefs directed him to fight for children, families, and their care. He was passionately liberal and MAY have been responsible for some of the artwork on the rock near Ted's place.
Unfortunately, he recently developed an itch to try Kayaking. He had only kayaked a few times but was absolutely delighted by his beautiful trip on smooth/as/glass Dowdy lake on September 16th. He enjoyed it so much that he had to go back the next day. However, conditions changed rapidly and he was caught in a sudden wind storm. Apparently, his kayak capsized and he was unable to recover. He was pronounced dead by drowning at 1:30 pm, September 17th, 2019 at the Medical Center of the Rockies.
He is survived by his wife Virginia Lea Daft of Livermore Colorado, his son Anthony Alan Daft and wife Julia Lee, his granddaughters Macy Rae and Savannah Grace Daft of Windsor, Colorado, his brother Rodney Daft and wife Sandy of Albuquerque, New Mexico, his sister Karen Peck (Doft) and husband Doyle Peck of Sorrento, Florida, and sister Donna Daft of Sun City Arizona.
---
Cullen "Lafi" Lafayette Miller
(September 2, 1916 – Feb. 8, 2014)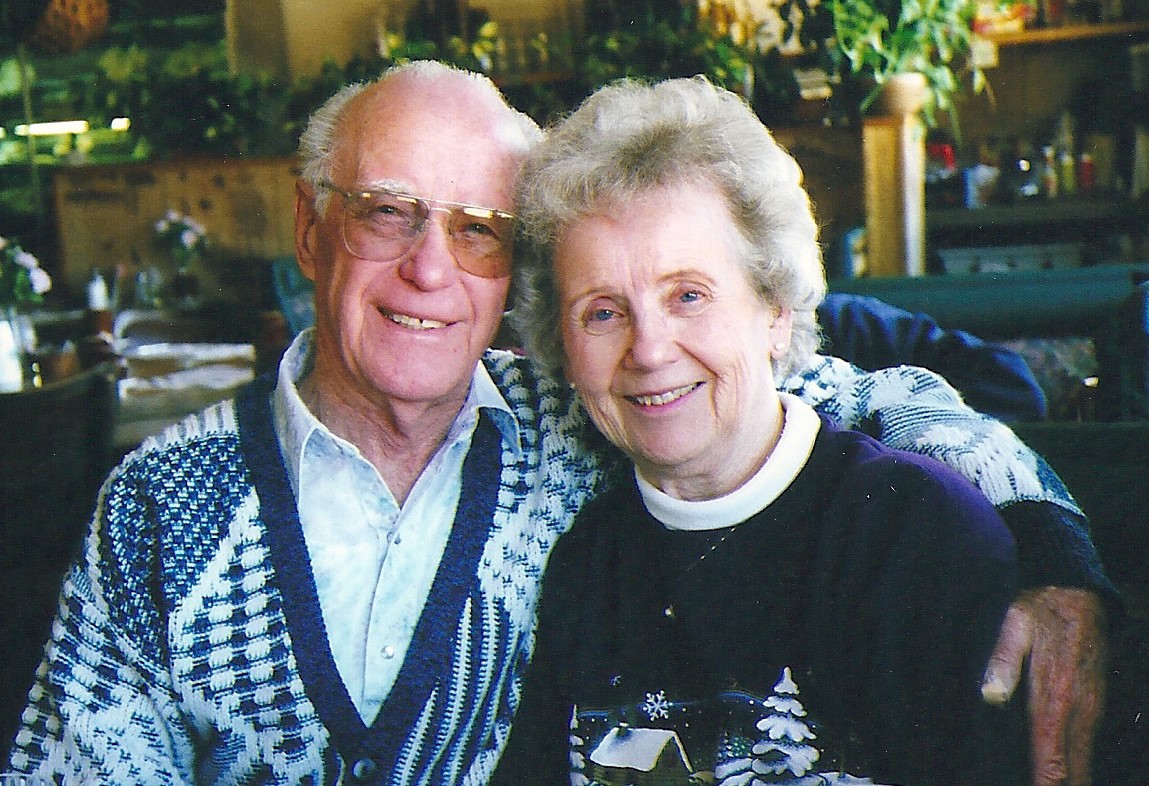 Lafi was born Sept. 2, 1916, in Hereford, Texas to Annie Laura (Sasser) Miller and John Wallace Miller. The family moved to Fort Collins in 1920 where Lafi attended elementary and junior high school, graduating in 1936 from Fort Collins High School. He studied and played the violin for 12 years. While in school, he worked part time at his father's Studebaker Agency and Garage.
Lafi married Juliana Jo Sloan in 1938 and enrolled in Colorado A&M, now Colorado State University, in 1939. Their son John Dennis was born between Lafi's sophomore and junior years. Seven days after graduating in 1943, Lafi joined the Army. He served in the 10th Mountain Division (ski troops) and trained at Camp Hale. Before the 10th was sent to Italy he was transferred to help form and train the first Rocket Field Artillery Battalion. He then served with this outfit in the Philippines. Lafi's assignments to both organizations were exciting and interesting earning him the rank of captain.
After WWII, Lafi worked in home and small business construction, eventually owning his own company. The Miller's daughter, Rene Lee, was born in 1947. Lafi went to work for CSU in 1966 as a manager in facilities construction retiring in 1982. Lafi's favorite project was Hughes Stadium. From 1950 to 1985 the Millers owned and operated Miller Manor Dance Studio where they taught square, round, and ballroom dancing. Lafi was an outstanding square dance caller. They also offered ballet, jazz and acrobatic classes.
Lafi and Jo enjoyed a mountain home for many years near Red Feather Lakes where they attended The Chapel In The Pines. Lafi enjoyed serving the chapel over the years and was honored as a trustee emeritus. His interests were many and included conducting historical tours and slide shows of the Livermore and Red Feather Lakes areas.
Lafi was the author of "Those Crazy Pioneers," about historic events, people, and tales from the Larimer County region. The book has been popular with history buffs. Lafi belonged to the Pioneer Association, Fort Collins Historical Society and Red Feather Historical Society. He was a lifetime member of the Fort Collins Elks Lodge #804 and the 10th Mountain Division Association. Read more about Lafi and Juliana Miller's Personal History.
---
Juliana Jo Miller
(October 28, 1916 – September 22, 2014)
Juliana Jo Miller was born to Julia Swan Sloan and J. Arthur Sloan in Fort Collins on Oct. 28, 1916. Most of her friends called her Jo and she was raised on a cattle ranch about 40 miles northwest of Fort Collins. For eight years, she and her sister, Sylvia (now deceased), were the only students in the Sloan School. In 1930, they were furnished an apartment in Fort Collins so they could attend high school there. They continued with this arrangement until their graduation in 1934.
Jo hired out as a telephone operator where she was working when she contracted polio in 1937. She was sent to St. Joseph Hospital in Denver where she would spend the next eight and a half months recuperating. While still in the hospital she and Lafi Miller, to whom she was engaged, were married on March 15, 1938. They made their home in Fort Collins and in 1939 Lafi enrolled at Colorado A & M, now Colorado State University. Between his sophomore and junior year, their son, John Dennis, was born.
While Lafi was in college, Jo worked as a telephone operator, children's librarian and a very busy mother and wife. Seven days after graduation in 1943, Lafi entered the Army and served during WWII until July of 1946.
Their daughter, Rene Lee, was born in 1947. In addition to their construction business, Jo was co-owner and co-manager of Miller Manor Dance Studio in Fort Collins where they taught Square Dancing, Round Dancing and Ballroom for thirty five years. They also had classes in Ballet, Jazz and Acrobatic.
Shortly after retiring from the dance business, Jo came down with post-polio syndrome, a debilitating illness that worsens with age.
In spite of her disability, Jo was able to remain fairly active and to enjoy life and her large family of two children, 10 grandchildren, 20 great-grandchildren and five great-great-grandchildren.
Having been raised in Livermore, where everybody knows everybody, Jo had become the local historian for the area since she was about the eldest long-time resident. Jo and Lafi had a mountain home near Red Feather Lakes, which is just a few miles from where she was raised. Read more about Lafi and Juliana Miller's Personal History.
---
Emma Lee Grauberger
(January 10, 1933 – November 24, 2014)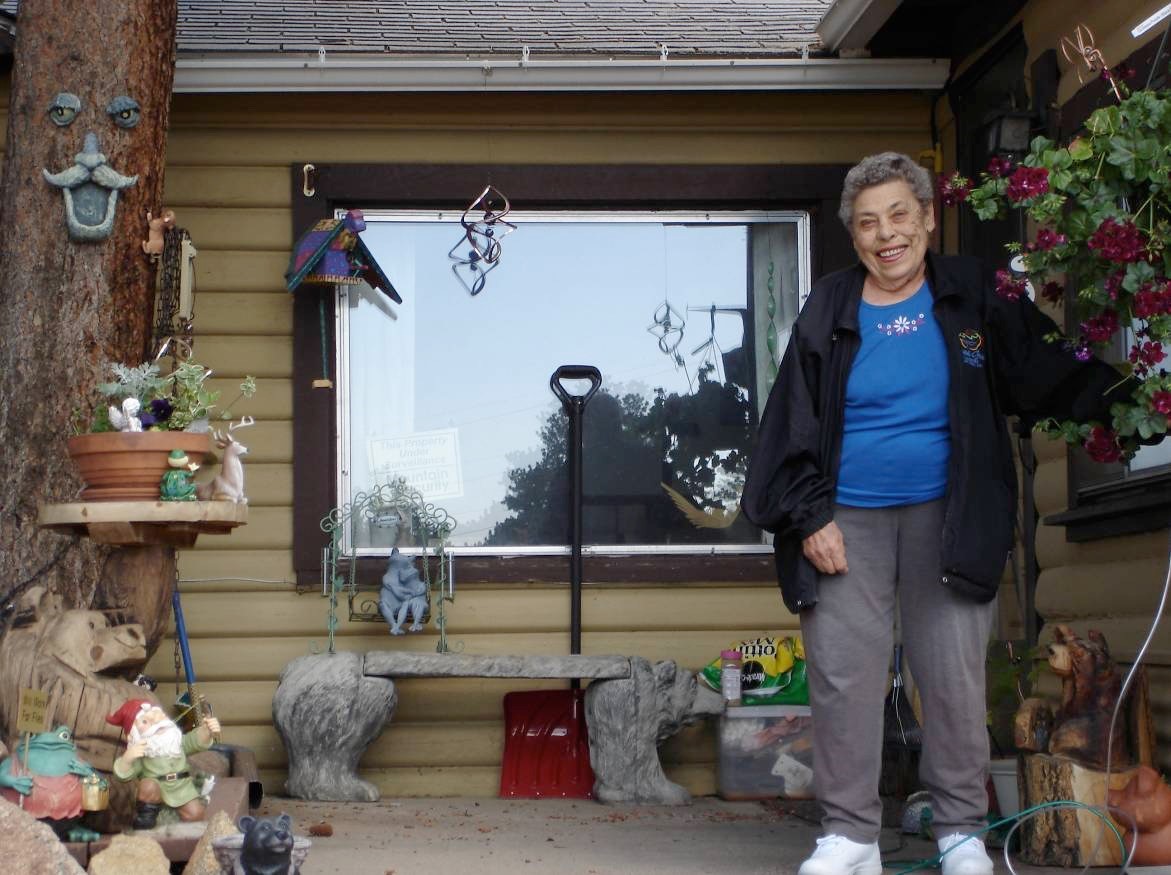 Emma Lee (Stargrant) Grauberger, 81, of Red Feather Lakes, passed away on Nov. 24, 2014, at Lemay Avenue Health and Rehabilitation Center in Fort Collins.
Emma was born in a farm house east of Pierce on Jan. 10, 1933, to Frederick Napolean and Ruby Eva (Caldwell) Stargrant. She attended elementary schools in Pierce and Nunn, then attended Meeker Junior High and Greeley High in Greeley.
She married Arthur Junior "Tiny" Grauberger on April 14, 1951.  During her high school and early married years she waitressed at the Cozy Café in Greeley, and later became a stay-at-home mom to raise their three children, Lowell, Sheri and Tammy.  She also supported her husband with Grauberger Brothers Plastering and Drywall, a Greeley business he owned and operated.
After Art developed physical problems from his years in this business, they purchased a small store in Red Feather Lakes in 1969 called the Chalet Gift Shop. They built this business together from a small gift shop to a gift shop, grocery store and gas station serving local residents and numerous tourists to the area.  In 1971 they also purchased additional property called the Alpine Lodge. After selling the Chalet, they expanded the Alpine Lodge to include cabin rentals and trailer/RV parking.
After Art passed away in 1984, Emma continued working this business, with the help of countless friends and close family until the very end. She came to love the mountains and never wanted to leave, even when her illness got the better of her.  As her many friends and business acquaintances know, she was a "stubborn Swede" who never gave up! She was set in her ways, and believed that the old ways were better than the new, especially when it came to using computers and many modern electronic conveniences.
She was proud of having taught all of her grandchildren how to count back change in her gift shop at the Alpine, and they all appreciate it to this day. She was a wise woman that taught her children and grandchildren right from wrong with a loving heart, and always made sure everyone knew how to play Yahtzee so she could "whip their butts!"  She also enjoyed her many trips to Central City/Blackhawk, even though she generally came home much poorer than when she got there.
She leaves behind friends too numerous to count, and her children and their families who are all the wiser for having her as our mother, grandmother and great-grandmother. Mere words will never be able to describe the woman that she was and the legacy she left.  Read more about Emma Lee Grauberger's Personal History.
---
Margaret Lorraine Edgcomb Snyder
(October 14, 1923 – November 31, 2014)
Margaret "Maggie" Lorraine Edgcomb Snyder passed away on November 31, 2014 at home.  Maggie was born October 14, 1923 to Paul G. Krebs and Vernice Fleharty Krebs in Arkansas City, Kansas the third child born to the family after Paul, Jr and Robert Krebs.  During her youth the family moved numerous times in order for Paul to find work during the depression.    Her father's father had owned a newspaper in Kaw, OK where her father learned to set type.   This skill gave him opportunities and he was eventually able to own his own printing and newspaper business in several cities and towns over the years.
When Maggie was seven years old the family settled in Ponca City, OK where in 1941 she graduated from high school.  At the beginning of World War II Maggie and brother Robert moved to Naples, CA near the Long Beach Naval Yard where she secured employment as a secretary as well as a seasonal job at a peach canning facility.  After the war ended Maggie met Harry "Bud" Haines Edgcomb in Gold Beach, OR  while visiting her parents who had resettled there.   Bud and Maggie married on July 17, 1946 and moved to Los Angeles, CA where Bud entered the construction trade with his father.  Two children were born to the couple:  Terry Ann Edgcomb Turner on December 19,1948 and on September 14,1951 James Allen Edgcomb.
It was in Westchester, CA that Maggie, Bud and children built their home.  It was a labor of love with Maggie hammering nails and painting.  Maggie was an active member in the Westchester Woman's Club, and the Westchester branch of the American Legion Woman's Auxillary where in the early 1960's she was installed as president.
Sadly in 1969 Bud died in a car accident.  A few years later Maggie met Bill Snyder while on vacation in Mexico.  They married June 16, 1971. Maggie enjoyed a lifelong love of travel.  In the mid-1970's Maggie and Bill moved to Palm Desert, CA for a sun-filled life enjoying the Sunrise County Country Club and Golf Course.
Maggie and Bill found summers too hot in California and in 1974 discovered Red Feather Lakes, CO.  Enchanted with the area they bought property and built a home in Green Mountain Meadows.  Maggie was a member of the Red Feather Historical Society, Red Hat Society Foxies and the Mountain Gals as well as the Livermore Woman's Club.  Maggie and Bill spent summers in the mountains and looked forward to winters golfing in California.
When the Currie LOX home and property came up for auction in 1986 Maggie and Bill were eager to bid and happily purchased the property.  After a few years of hard work they had their dream home and Currie Lake to enjoy.   Although Bill passed away in February 2001 Maggie was able to live in the LOX home to her last breath which is what she always wanted.
---
William Rowe Jefferson
(September 6, 1927 – November 25, 2014)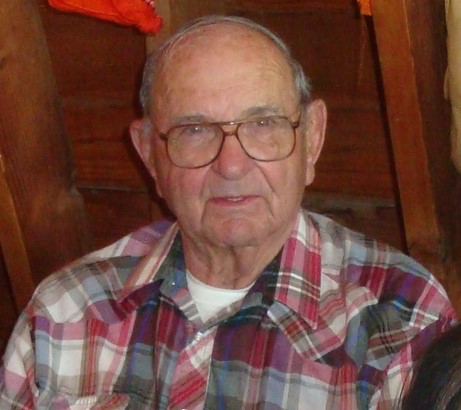 William Rowe Jefferson, 87, died November 25, 2014, at his home in Red Feather Lakes, Colorado. He was born September 6, 1927, in Woodbine, Iowa, to William Madison Jefferson and Clara Bernice (Denney) Jefferson.He graduated from Grant City High School in Missouri.
He married Elizabeth Bishop on December 27, 1948 in Mount Ayre, Iowa. They moved to Fort Collins, Colorado in 1951.They moved to Boulder in 1959.
William served in the U.S. Army in Korea and Panama. He then had a full-time career with the Colorado National Guard, for a total of 33 years in the Army. After he retired he moved with his wife to their home at Red Feather Lakes.
William was a founding member of the Red Feather History Society, and was instrumental in moving the Robinson cabin to Red Feather for historical display. He was a member of the Chapel in the Pines.He enjoyed hunting, fishing and woodworking.He wove hundreds of woolen hats, which were donated to charity, including for children in New Guinea and for a homeless shelter in Loveland.
---
Katherine Alice Morissette
(July 30, 1913 – March 13, 2015)
Katherine was born in Spokane, WA to Margaret (Boothroyd) and Thomas Keys July 30, 1913. Kathie grew up in Saint Paul, MN. She attended Beloit College, Beloit, WI where she received a master's degree in Mathematics and a bachelor's degree in Fine Arts. Kathie married Bertell P. Morissette November 23, 1940. Bert was a career Army Officer serving in WW II and Korea. Kathie followed him when his assignments permitted. When Bert retired from the Army he and Kathie acquired land and completed a home in Red Feather Lakes, CO in 1968. They were instrumental in establishing the Red Feather Lakes library and supported it throughout their lives. Bert helped establish and supported the Red Feather Lakes Volunteer Fire Fighters.
Kathie is survived by her nephews Tom (Kathy) Greenly and Tom (Cheri) Keys plus numerous grand nieces, grand nephews and their families.
Kathie was proceeded in death by her parents, her brother Thomas Keys, Her Sister Margaret Stepp and her nephew Robert Greenly. Kathie's husband, Bert, passed away April 6, 1994.
In lieu of flowers please donate to the Red Feather Lakes Library or The Red Feather Lakes Volunteer Fire Department.
---
William Walter Hansen (Bill)
(March 8, 1940 – March 6, 2015)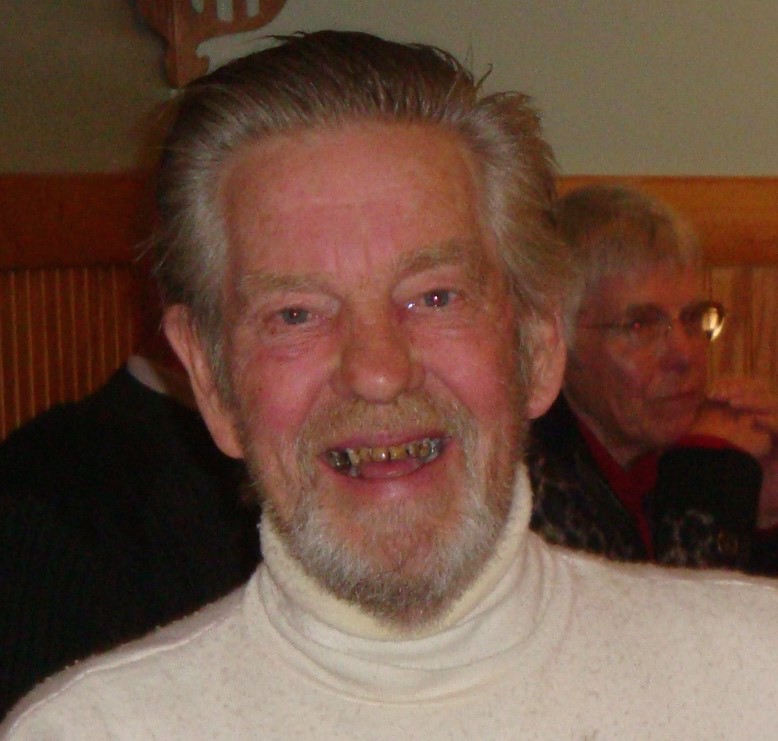 Bill a resident of Red Feather Lakes, Colorado, died on March 6, 2015. He was born March 8, 1940 and grew up in Redwood City, California. He graduated from Stanford University and received a PhD from the University of California at Berkeley in Water Resources Engineering.
Along with his water resources engineering firm, Bill's passion was for the out-of-doors, particularly fly fishing. He delighted in teaching fly fishing to friends, his grandchildren, as well as to tourists in the northern mountain areas. He loved singing and was a long- standing member of his church choir, sang in operas, and was one of the founding members of the Larimer Chorale. Bill was also a world traveler and twice lived abroad on Fulbright grants to Delft, Holland and Delhi, India.
Bill was a member of The Episcopal Church of Holy Comforter and for many years was Santa Claus there at the annual gathering of the North Metro Developmentally Handicapped group. When he moved to Red Feather Lakes, he joined Chapel of the Pines Church and helped with the music ministry there.
---
Georgette "Georgie" Hurd
(April 20, 1928 – June 8, 2016)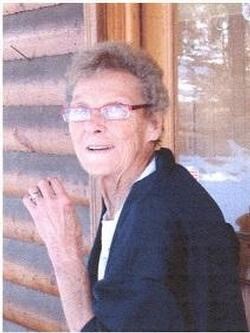 Georgette Hurd, 88, of Red Feather Lakes, CO, passed away on June 8, 2016 in Fort Collins. Georgie was born in North Platte, NE. On April 20, 1928 to John and Bernice Miller. As a child she traveled around the country with the family, always returning to Red Feather Lakes in the summers to be with her grandparents, the McFarlands. Soon after graduating from Santa Ana High School in Calif., Georgie met William Hurd on a blind date. They were married three weeks later. He died in 2003 after 57 years of marriage. They made their home in San Leandro, CA until coming to Livermore, CO and Red Feather Lakes in 1959. Georgie served as Postmaster of the Red Feather post office and was the first Postmaster of the new, and current, post office building. She was an active member of the Morning Star Church, Mountain Gals and helped in the church thrift store on occasion. Georgie loved to watch her granddaughters sporting events in Loveland. She was a strong, independent woman. Georgie is survived by her son Gary and his wife Wendy of Loveland, granddaughters Alexandra (Jeremy) Heath and Hannah Hurd. She was preceded in death by her parents, 2 sisters and a brother. Read the Vessey Funeral Service obituary online. See also Georgie's Personal History.
---
Nelson Denney (September 3, 1919 – March 4, 2017)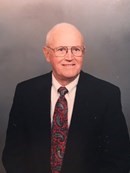 Nelson Denney was exactly who Tom Brokaw was writing about when he published The Greatest Generation. He was born on September 3, 1919 at his home farm in Redding, Iowa. He was a teenager during the Great Depression and developed the Middle American values that sustained him throughout his long life.
He was educated in the country schools near Redding and attended senior year of high school in nearby Mt. Ayr, Iowa. He went there because they had basketball and baseball teams and Nelson loved sports. His 15 minutes of fame came at Mt. Ayr when his baseball team played for the state championship. They were defeated but as Paul Harvey, one of Nelson's favorite radio personalities, used to say this is the rest of the story: The other team had a pitcher by the name of Bobby Feller, who went on to Hall of Fame glory with the Cleveland Indians. So the loss became an element of pride. After graduating, Nelson attended Maryville State Teacher's College in nearby Missouri.
But the greatest test for the Greatest Generation was about to begin. Nelson must have known war was in the wind because he enlisted in the Iowa National Guard in December, 1940, a year before Pearl Harbor. He was on active duty until 1946 and during this time he married Irilene Rowe from his hometown on October 24, 1941. Their daughter, Sue was born on April 12, 1943 while Nelson was stationed at Fort Sill Oklahoma.
The Iowa National Guard, along with the Minnesota National Guard was the first American Army unit to see action in North Africa and there were terrible casualties as the troops learned the art of warfare. Nelson, however, missed this because he was attending Officers Candidate School when they deployed. Upon receiving his commission he served as an artillery instructor and later deployed to the Island of Kauai in Hawaii. The job of his battery was to prevent the enemy from occupying Nawiliwili Harbor. After the war, Nelson served on the occupation force in Japan.
After the war Nelson and Irilene decided to live in Fort Collins, Colorado where one of Irilene's uncles had homesteaded. This was better for Irilene's hay fever than the farmland of Iowa. Nelson built a house and attended Colorado A & M College (now Colorado State University). He worked for the Fort Collins Post Office while a student and they offered him a full time job. He made his career at the Post Office, working his way up to Assistant Postmaster.
Nelson stayed in the Army by joining the Colorado National Guard, retiring in 1965 with the rank of Lieutenant Colonel. He used his leadership skills in all areas of the community, notably helping to build Chapel of the Pines.
Nelson was able to exercise his love for building by constructing and renovating homes in Fort Collins, Red Feather Lakes, Iowa and Arizona. He also built a large addition and a complete home for Sue and her husband, Jim in New York.
Nelson loved to hunt and fish and had an old black jeep which became his field office. Nobody knows how many fish, deer and elk were transported in "Blackie" but the number would be impressive.
Nelson's other passion was golf. It was on a golfing vacation to Kauai to revisit his earlier experiences, that Nelson and Irilene bought a two-week timeshare. They returned every year thereafter and generously took family and friends along and gave them some memorable golf experiences. Nelson had two holes-in-one during his career and the two trophies, along with Irilene's made an impressive mantle display.
---
Irilene Denney
(April 19, 1919 – 2017)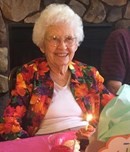 Irilene Denney was born on the easily-remembered date of April 19, 1919. She was born before women had the right to vote and lived long enough to have the opportunity to vote for a woman for President. Nobody will know for whom she voted but the point is that she saw some incredible changes during her long life.
She was born in Worth County, Missouri to Alma and Rex Rowe. She grew up in the very small town of Redding, Iowa where she attended school until she returned to Missouri to graduate from Northwest Missouri State Teacher's College. After that she taught Home Economics in Silver City, Iowa. In 1941 she married Nelson H. Denney, also from Redding, Iowa.
It wasn't long before Nelson was off to serve in World War II and Irilene found herself doing what all women did during that time: keeping the country together. She was able to follow Nelson around the country until he was deployed in the South Pacific. During this time their daughter Thelma Sue was born in Laughton, Oklahoma. Now Irilene had additional responsibilities but was able to teach home economics and calculus in Hopkins, Missouri. With this income and what Nelson sent home she was able to build a nest egg for a fresh start after the war.
The family moved to Fort Collins, Colorado where Nelson built their first home and Sue grew up. Irilene became a valuable member of the community where she was a substitute teacher, 4-H leader, square dancer and good mother.
As time went on Nelson built a cabin at Redfeather Lakes and Irilene learned to fish and golf. On a fishing trip to Alaska she caught "the fish of the day," a ninety pound halibut (a real achievement since she never weighed more than about 110 pounds) and in a golf game in California she got "the shot of the day," a hole-in-one.
By this time most of the Iowa family was living in Fort Collins and Irilene supervised lots of pot lucks and holiday celebrations.
By 2002 Irilene and Nelson decided to move to Washington since most of their Colorado family was now living there. A notable exception was her beloved cousin Ramona Parker from Fort Collins, who called her daily. They wanted to live in the mountains and found that Leavenworth was like Colorado with a Bavarian flavor.
In 2010 they moved into assisted living at Mountain Meadows where Irilene was able to enter a quilt in the Leavenworth Quilt Show. She had been working on it for 10 years and it paid off—Best in Show.
Irilene was a member of the Methodist Churches in Fort Collins, Mesa Arizona and Leavenworth. She also helped found the Chapel in the Pines in Redfeather Lakes, where she ran the Thrift Shop.
She will be missed by all her friends at Mountain Meadows and every other place where she brightened days. She is survived by her husband Nelson, daughter Sue and her husband Jim, from Ellensburg, Washington, Grandson Jay Briggs and his wife Roxie from Ellensburg and Granddaughter Amy Maher and her husband Bob from Kirkland, Washington. Irilene has four great grandchildren (Jake Briggs, Julia Maher, Madison Briggs and Andrew Maher) with whom she played many card games and fixed many pancake breakfasts.
Published in The Coloradoan from Apr. 22 to Apr. 23, 2017
---
Audrey Robinson
(February 4, 1937 – January 8, 2018)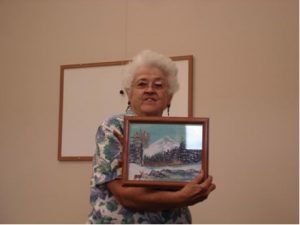 Audrey Robinson passed away on January 8th, 2018. Over ten of her close family members, as well as her pastor, were present to say their goodbyes as she slipped peacefully into the arms of her Lord.
Audrey was born in Denver, Colorado on February 4th, 1937. She was married to Richard Robin-son for 62 years. The Robinsons met at the Kinikinik Store in Cache la Poudre, Colorado in 1945 and shared a home in Red Feather Lakes, Colorado. They spent the next six decades in love, which was obvious to anyone who spent more than ten minutes around them.
Audrey and Rick were parents to four children, sixteen grandkids, and five great-grandkids. Audrey will be dearly missed by Richard and her family.
Audrey was an active member of the Morning Star Community Church in Red Feather Lakes, Colorado. The memorial service to honor her full life will be held at Morning Star on Monday, January 15th, at 11:00am.
Read more about the Robinson family history 
---
Vyetta (Vy) G. Osborne
(December 8, 1932 – March 30, 2018)
Vyetta G. Osborne born December 8, 1932 in Englewood, CO to George and Lydia Snyder of Meridan, WY passed away March 30, 2018. Vy attended schools in Meridan, Albin and Cheyenne WY. Graduating high school in Wiggins, CO in 1951. She was married to Charles V. "Mike" Osborne in Greeley, CO in 1951. They began their life together in Ft. Morgan, CO where they had 3 daughters. After moving to Greeley, they added 1 more daughter.
Vy was a Girl Scout leader locally in Greeley and director for approximately 12 years at the national level. After attending AIMS Community College and receiving her LPN license, she worked at an orthopedic hospital. She also was an office manager at a chiropractic clinic for 5 years. The Osbornes' retired to Glacier View Meadows in 1983. Vy was involved in several GVM organizations. She was president of the Glacier Gals for 5 years, organizing pancake breakfasts. She was an acting GVM board member for 2 years, member of Red Feather Historical Society and director for 2 years planning numerous trips and excursions, and was a volunteer librarian in Red Feather Lakes.
She was preceded in death by her parents, 3 brothers and beloved husband Mike. She is survived by her 4 daughters; Michelle Osborne, Terri (Rick) Roark, Leslie (Mike) Forman, and Wendy Osborne. She is also survived by 4 grandchildren and 2 great-grandchildren. Anyone who met her, instantly liked her. Anyone who knew her loved her dearly.
---