If you have or live in a "historical building" in the area, one which was built before 1950, the Red Feather Historical Society would like to include it in our Historic Site project. We will provide a sign to identify your historic site.  If you are interested, please read through and complete the criteria and release form, and then contact Pat Clemens at 970-495-0560 or email at info@redfeatherhistoricalsociety.org.
---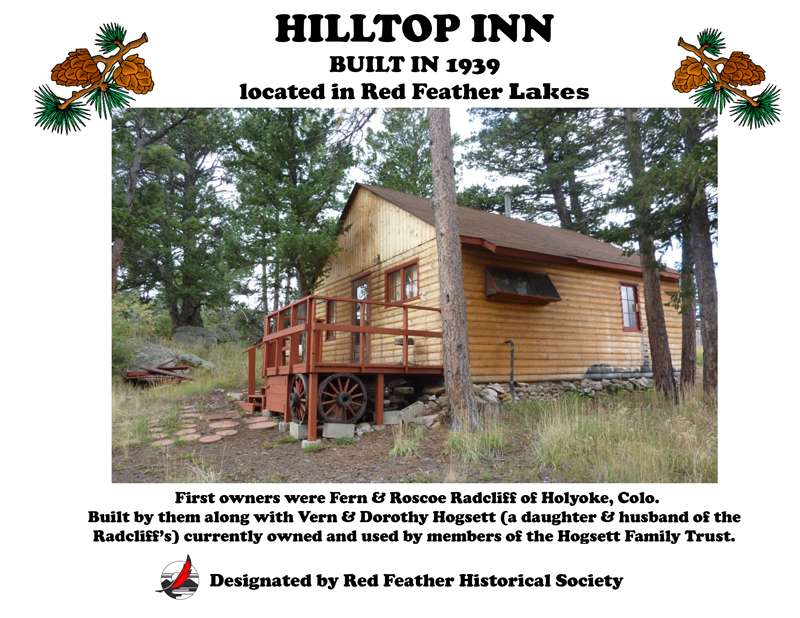 The first owners of the Hilltop Inn (the Race cabin) were Fern and Roscoe Radcliff of Holyoke,CO.  Built by them  along with Vern and Dorothy Hogsett ( a daugher and husband of the Radcliff's). Currently owned by members of the Hogsett Family Trust.
---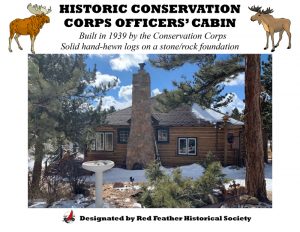 Built in 1939 by the Conservation Corps, this log cabin overlooking Lake Hiawatha was used as a mountain forest outpost.
---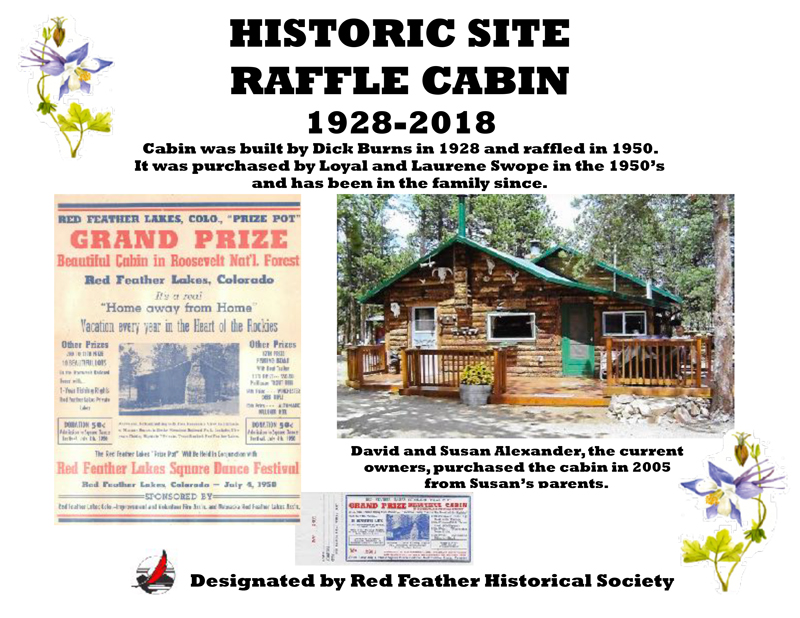 This cabin was built by Dick Burns in 1928 and raffled in 1950. It was purchased by Loyal and Laurene Swope in the 1950's and has been in the family since.
---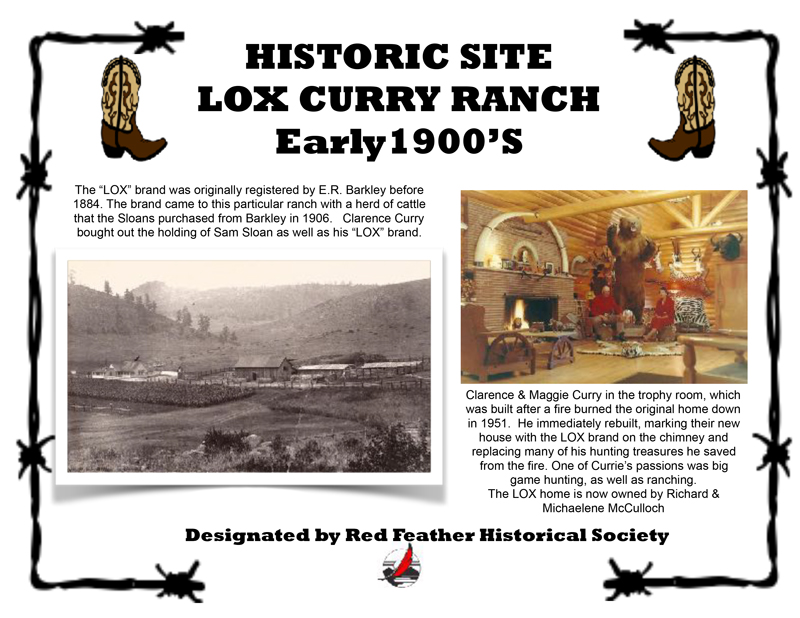 The "LOX" brand was originally registered by E.R. Barkley before 1884. The brand came to this particular ranch with a heard of cattle that the Sloans purchased from  Barkley in 1906.  Clarence Curry bought out  the holding of Sam Sloan as well as his "LOX" brand.
---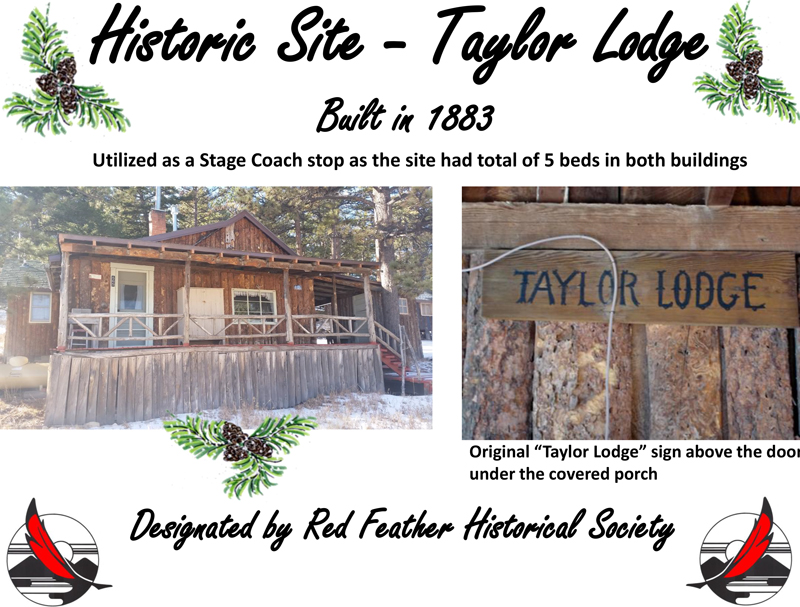 The Taylor Lodge was built in 1883 and was utilized as a stage coach stop as the site had a total of 5 beds in both  buildings.
---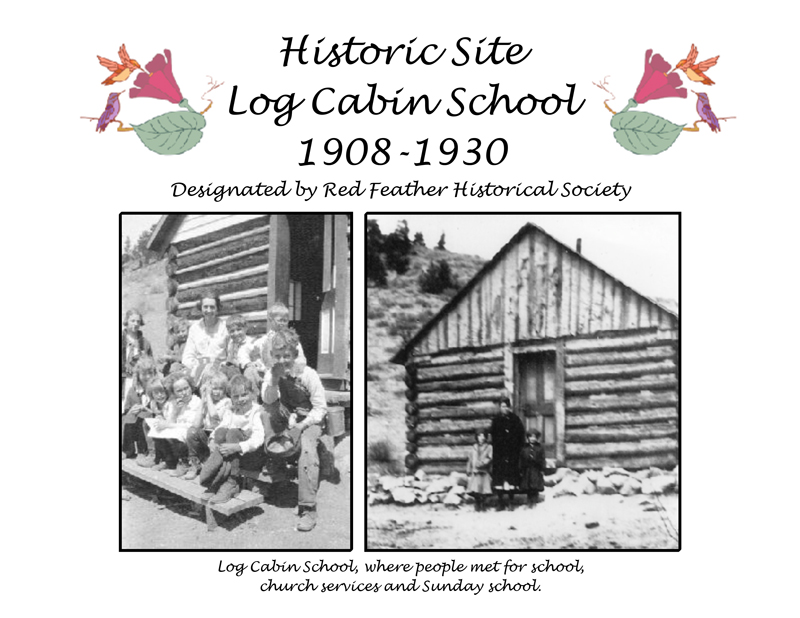 The Log Cabin School, where people met for school, church services and Sunday school.
Click here to read more.