Gifts for all Occasions!
Red Feather Historical Society Merchandise
The Historical Society sells merchandise during the local Craft Fairs. We hope to see you at one of the upcoming events and thanks for supporting the Historical Society!
Visit our shop page to purchase online.
For more information, please contact: info@redfeatherhistoricalsociety.org  
---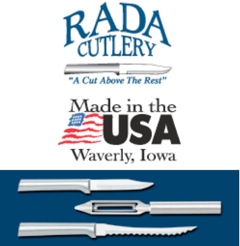 RADA Cutlery and Kitchen Tools
Choose from over 70 items, including the amazing Tomato Slicer, Starter Gift Set, and Cooking Essentials Gift Set.
---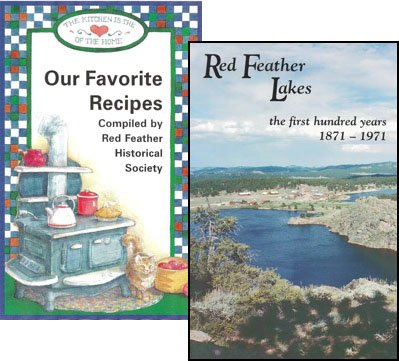 RFHS Books:
– Our Favorite Recipes:
Compiled by Red Feather Historical Society
– Red Feather Lakes: The First Hundred Years
by Evadene Burris Swanson
---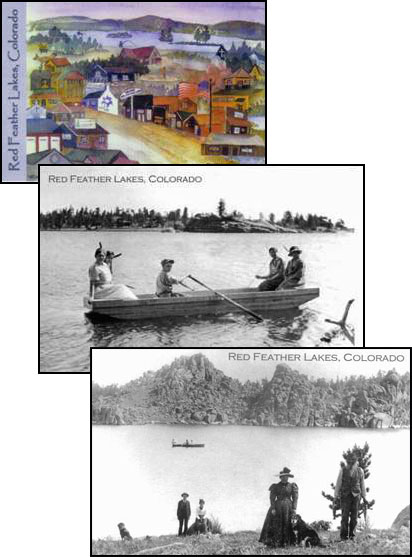 Postcards:
Available in three designs depicting early Red Feather Lakes in historical scenes.
---
Flip-Pal mobile scanner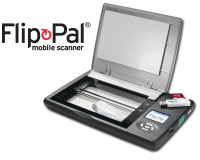 Effortlessly collect precious photos, important documents, fragile records of personal and family history, detailed coins, jewelry, medals, hand-drawn art, and other keepsakes. Now they can be safely stored digitally rather than scattered, lost or unable to be found. Then create your story and connect with family and friends.
The Flip-Pal mobile scanner is the world's original scanner for photos, large and fragile documents, and cherished memorabilia that does not require a computer to operate. Battery powered and stores files stored on an SD card.
Keep your memories safe using patented flip-and-scan technology. Fragile documents are treated safely on the flatbed rather than fed through a sheet feeder. Take the lid off, flip the scanner over, and use the window to frame the original.
All sizes, small to very large, can be scanned. The included EasyStitch software automatically reassembles multiple scans of larger originals such as portraits, art, documents, and quilts. Small objects such as coins and stamps have high detail.
Quick and easy operation. Just 7 seconds to scan at 300 dpi. Simply turn on the power and press the green scan button. No software to install. No cables. Save hours of time removing photos from their album. Do your first scan in minutes after opening the box.
When it really matters, like children's early years, preparing for natural disaster, creating a high quality scrapbook or photobook, or collecting one-of-a-kind fragile documents for your family history, the trusted Flip-Pal mobile scanner has the accuracy needed.