The Red Feather Historical Society toured the Avery House and visited the Fort Collins Museum of Discovery on Wednesday, June 19, 2013.
The Avery House
This exquisite home was built in 1879 and was the family home of Franklin and Sara Avery and their three children. The home was built of sandstone from local quarries and includes a carriage house, large yard, gazebo, and fountain. The Avery House is located on Mountain Avenue in Old Town Fort Collins and serves as a museum honoring life at the turn of the 20th Century. Visit the Avery House on the web.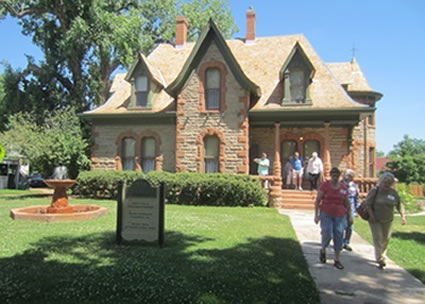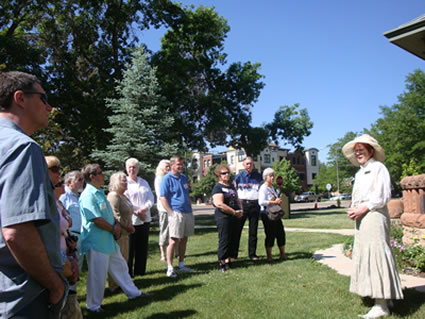 Fort Collins Museum of Discovery
The Fort Collins Museum began as the Pioneer Museum in 1941 with the help of the Indian Relic Hobby Club, the Pioneer Association, and the Daughters of Colorado Pioneers. Operated by the City of Fort Collins, the Museum's first curator was Clyde Brown, a member of the Indian Relic Hobby Club and a Fort Collins native. In 1976, the Pioneer Museum relocated into the old Carnegie Library building and became the Fort Collins Museum. The Museum has evolved into a regional center focusing on area history and culture.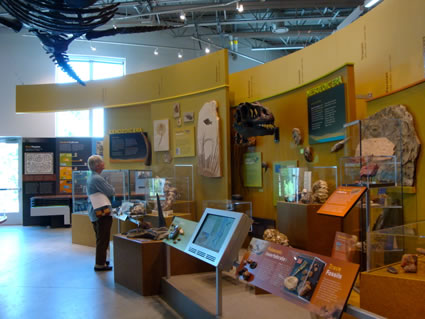 The Fort Collins Museum's collection totals over 30,000 artifacts, including a significant collection of Folsom materials from the Lindenmeier Archaeological Site north of Fort Collins, agricultural implements, household necessities, paintings, and clothing, reflecting the diversity and values of the peoples of the Cache La Poudre River Valley. Multiple galleries feature temporary and permanent exhibitions, and four historic structures – three cabins and a schoolhouse – reside in the outdoor Heritage Courtyard, including "Auntie" Stone's cabin, the oldest cabin in the Fort Collins area. The Museum also offers a variety of ongoing programs and educational opportunities and is home to the Local History Archive. Visit the Fort Collins Museum of Discovery on the web.