Lady Moon Ranch Tour
On July 18, 2012, the Historical Society visited Lady Moon Ranch  and toured the barn built in 1886 by Frank Gartman, first husband of Catherine Gratton Lawder (Lady Moon). The event description can be read here (pdf). On the same day, he Historical Society also toured Culturally Modified Trees and learned about Dendrochronology. Read more about that talk and tour here.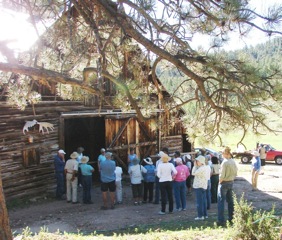 The tour was led by Rene Lee, Lafi & Jo Miller's daughter, who lives on the adjoining property to the barn, which was once owned by her great uncle, Wes Swan.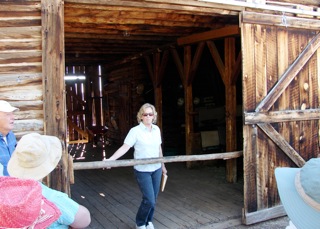 Attendees also viewed family treasures and artifacts of the Sloan, Swan, Roberts and Gilpin-Brown families.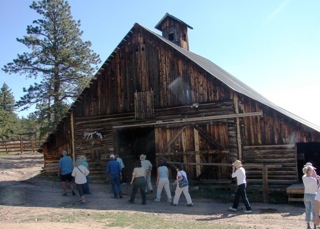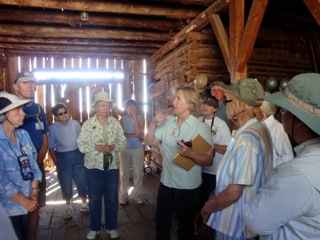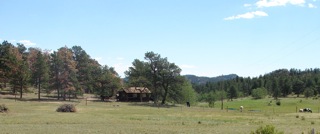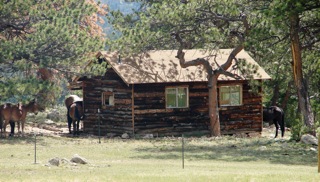 The tour also included driving to the old Lady Moon Trailhead and walking (approximately .9 miles) to view a number of culturally modified trees (CMTs)—both historic and protohistoric—in the area, and viewing historic ruins. Read more about that talk and tour here.