On September 19, 2012, the Overland Trail Tour was led by Wayne Sundberg and started with a 2-mile round-trip hike to Signature Rock on the Roberts Ranch, and then onto the Roberts Ranch and Buffalo jump,  followed by the Virginia Dale site, and ended at the Ten-Mile/Stonewall/Cherokee Station site.
The first site is at Rhoebe Rock Shelter (locally known as Signature Rock) located on the Roberts Ranch, a landmark known for historic and recent inscriptions etched into the sandstone.  For more history go to www.over-land.com.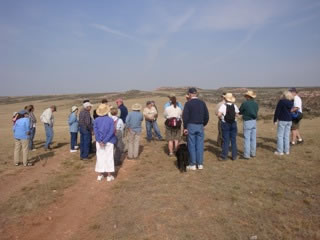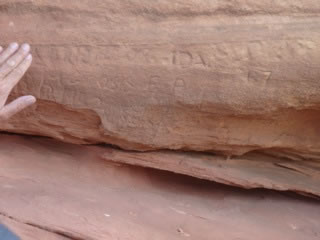 Next the tour went on a side trip to the Roberts Ranch and historic buffalo jump. More history about the Roberts Ranch can be found in Among These Hills, A History of Livermore, Colorado by the Livermore Woman's Club. Visit the Livermore Woman's Club for more information on this book.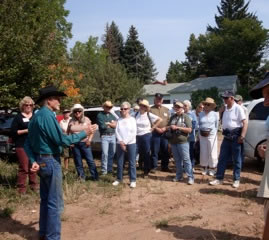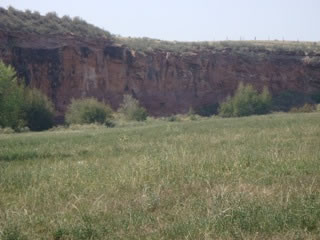 The tour then visited Virgina Dale. This is the legendary Virginia Dale Stage Station. This is probably the most noted stage station in this part of the country.  Read more history about Virginia Dale at www.virginiadalecommunityclub.org.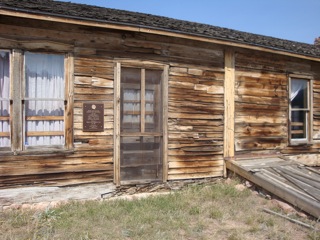 The station is still standing and is 10 miles north of the Cherokee Station. This was the first division point north of Denver. It was established in June 1862, and was named for Jack Slade's wife "Virginia" and "Dale" is the small valley where it is located.  Slade made this station famous from coast to coast.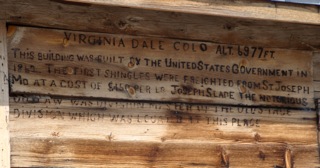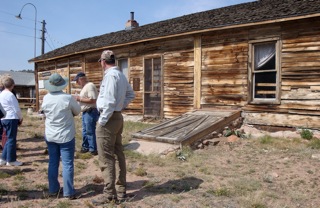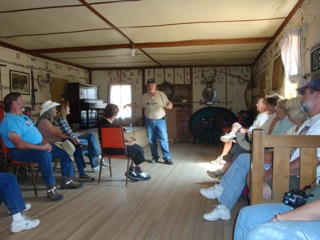 The tour  ended with a visit to the Ten-Mile/Stonewall/Cherokee Station site and marker.  This station was located on Stonewall Creek near Steamboat Rock. Old timers say the station was at one time burned by the Indians.  The old trail came down a wash directly southeast of the station site. At the bottom of the Devils Washboard is the foundation of an old Saloon and blacksmith shop.  This station was 12 miles north of Bonner Springs (on the way to Virginia Dale) and was a swing station.